One of its kind - Limited Edition ABT RS7-R
The new RS7 is yet to be released in North America but once you get a hold of this true high-performance car you can upgrade it into an exclusive ABT RS7-R. The special edition is limited to a total of 125 units worldwide.
Our RS7-R package features visual highlights, mainly in the form of stylish and light carbon fiber. The ABT front grille frame add-on and front lip add-on with bold RS7-R logos create a striking appearance. And of course, the ABT rear spoiler and rear skirt add-on should not be omitted. The package includes High Performance HR 22-inch wheels.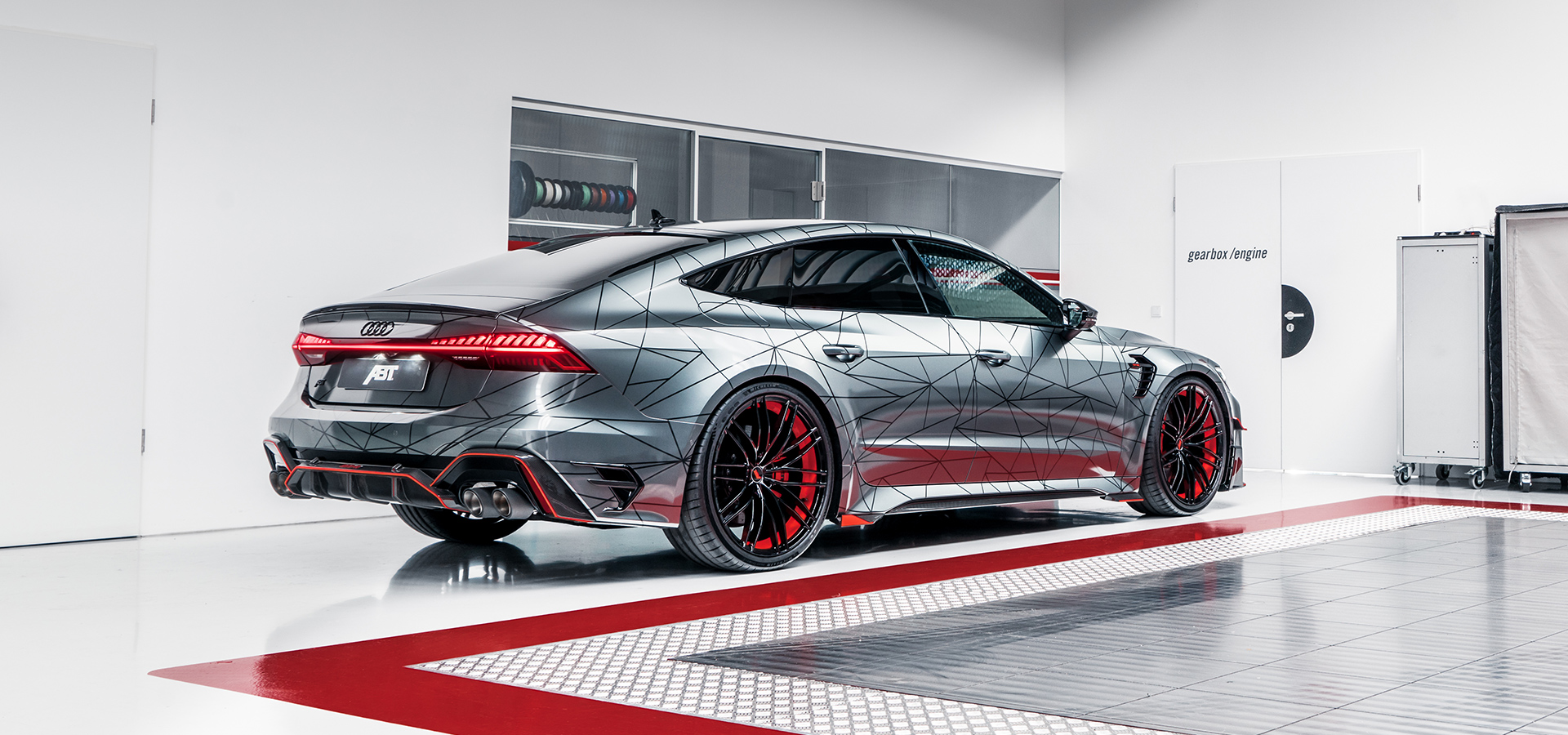 | | Standard | RS7-R |
| --- | --- | --- |
| Power | 591 HP | 690 HP |
| Torque | 590 lb-ft | 649 lb-ft |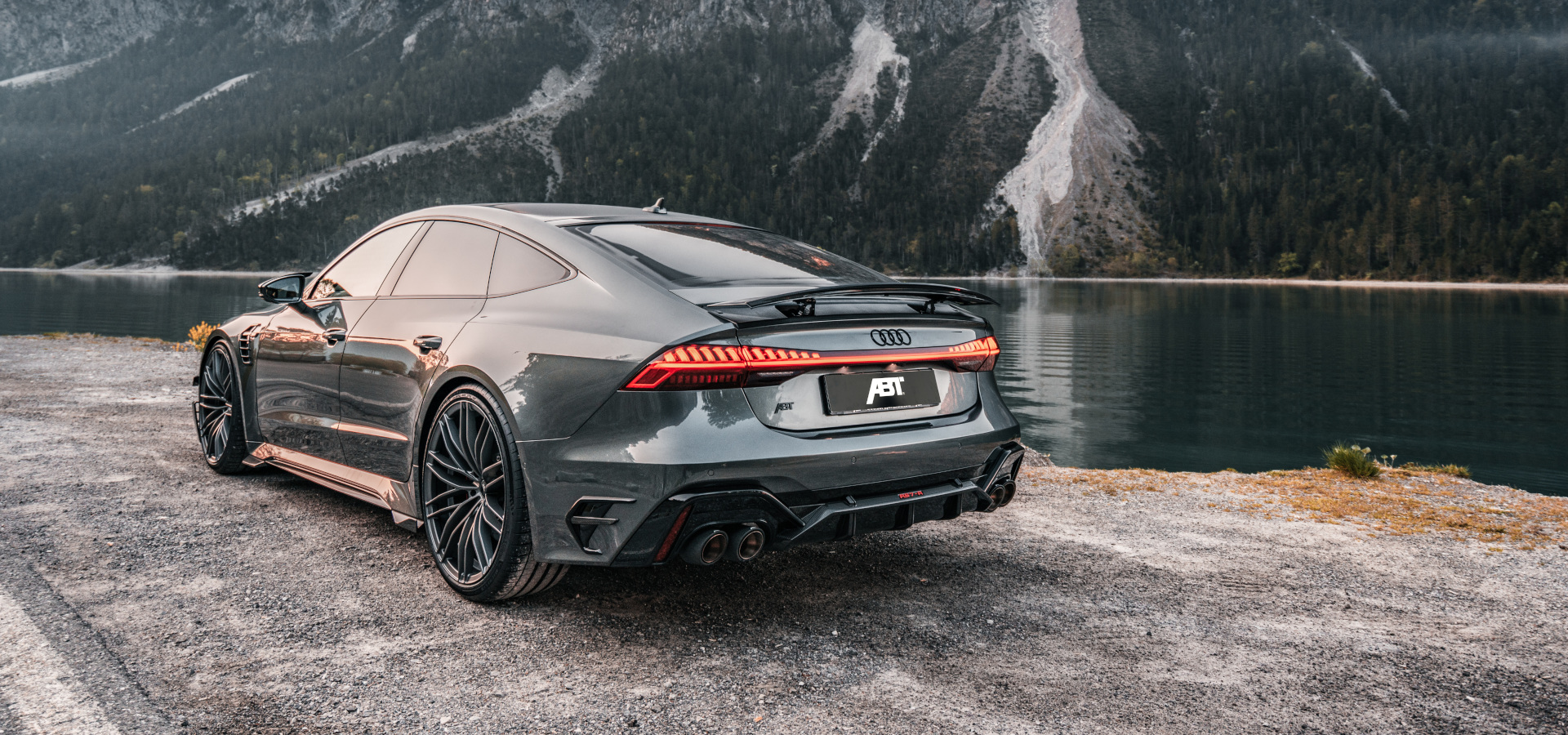 Under the hood of the RS7-R lies the ABT Power which boosts the performance of the standard model here in North America from 591 hp and 590 lb-ft to 690 hp and 649 lb-ft. To transfer the extra power of the 4-liter V8 twin-turbo engine to the road as efficiently as possible, we offer two ABT suspension options, tailored to the RS7-R, comprising coilover suspension springs and sports anti-roll bars. An extended interior package or the optionally available 22-inch ABT HR Aero wheels are further available as optional extras.
From the racetrack to the road